Whether you're planning to spend your summer by the beach or the pool, these coverups will keep you comfortable and cool. For my style, I want a coverup that I can wear while shopping the boardwalk, eating at a restaurant, popping into shops etc.

All of these offer enough coverage that you won't get weird looks, or get kicked out of a restaurant. Has that ever happened to anyone by the way? I'd love to hear in the comments! The worst I've been told is that I had to put on my flip flops in a beachside market ;P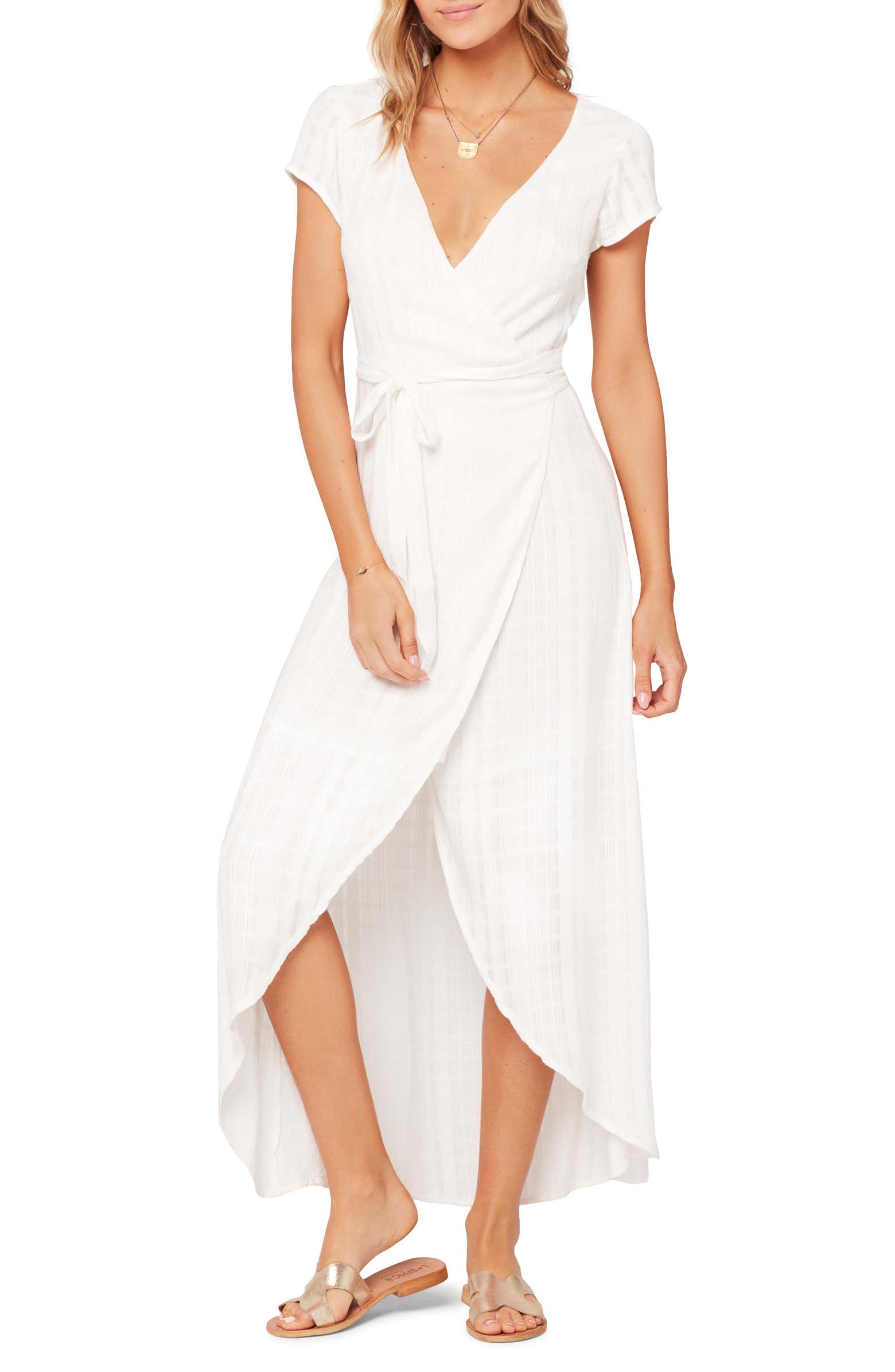 That white maxi is gorgeous, makes one feel almost like a Grecian princess right? No? Only me? Moving on. This photo is supremely awkward, but I love the pink style from J. Crew -especially- for those of us who burn easily. I loved many of J. Crew's coverup this season, so if you don't see one you like on this list, be sure to browse their line.
This yellow one is so cheery and pretty. Those dainty white stripes! that flowy top! I can just imagine strolling through Sandy Hook and feeling at ease. The best part about this one is the huge range of sizes too, the size ranges on this coverup will fit women from a 000 to a 24W.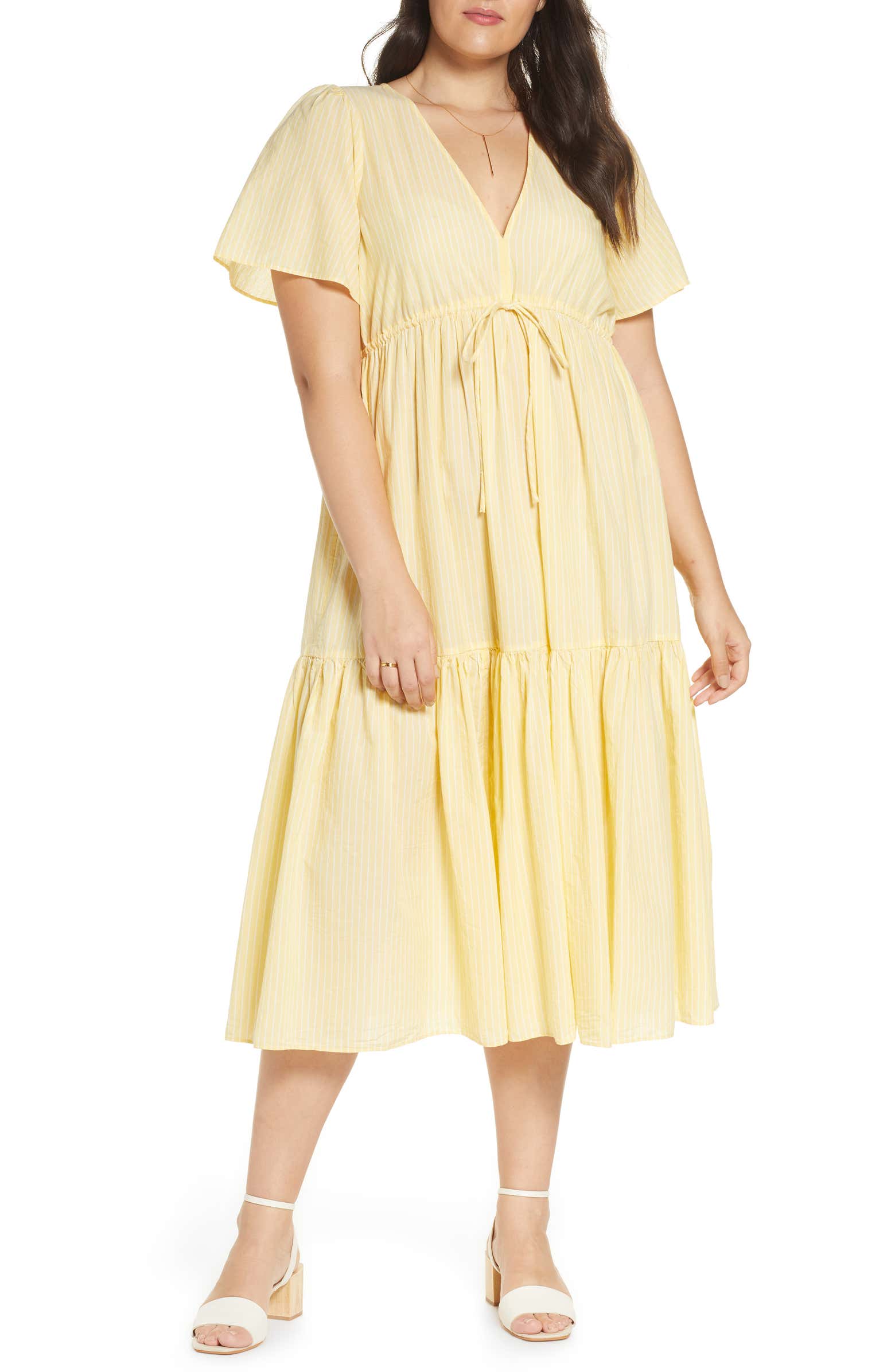 I tend to personally stick to pale shades during summer, but this dark brown / blue kaftan is very stylish. It is sheer, so if that's not for you this'll be a pass, but it looks so airy and flowy and comfortable.
Next up, I love a good sarong. But if you're going to buy a sarong, you should buy a -real- sarong and you should buy one that is ethically sourced. If we can't buy all our clothing from solid companies we know don't exploit their workers, we should at least make our best attempt to do so when we're buying a beautiful and traditional piece from other cultures.
My fave for this list is this peacock blue beauty, and you can read all about the good this company is doing for the workers in their community. at $35, it's really reasonable and a lovely buy.
I couldn't make this list without including SOME palm pattern could I? Is it even Summer without this iconic print? 😉 This kaftan is from Target coming in at only $23!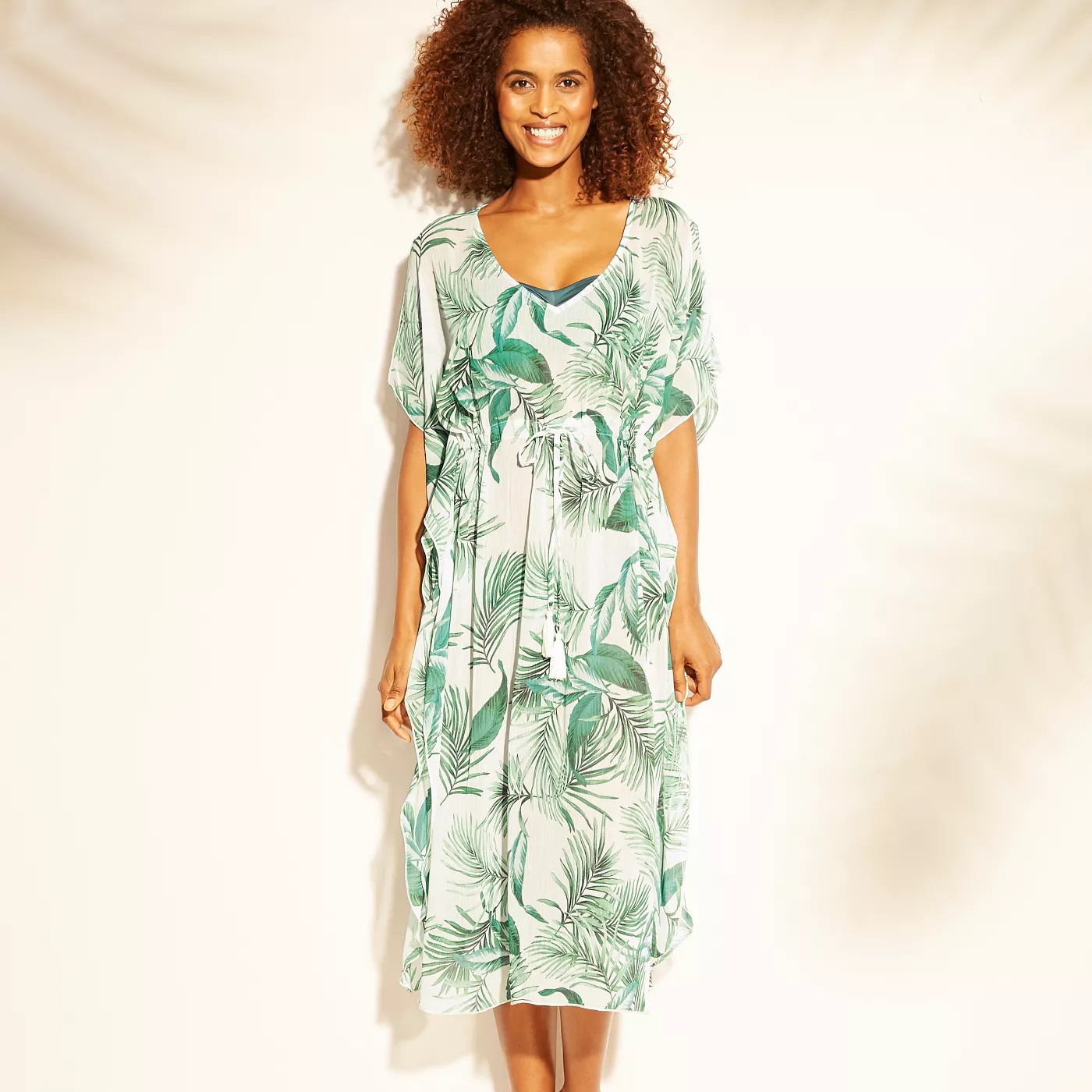 The next coverup is back to the big bucks. I loooved so many of the beautiful options from Anthropologie, but I feel like -if- you're going to go Anthro, you might as well make sure it's not a style you can find somewhere else cheaper. This modern white cover-up makes me feel like I'd be getting my money's worth. It's made ethically in the US from organic cotton, and the cut is so lovely, not something I could find elsewhere.
Last but not least, a hooded terry cozy option for beachy evenings. Lands' End is such a reliable brand, I wouldn't be surprised if this terry cover lasted for years.
Which one's your favorite? Chime in in the comments section below!